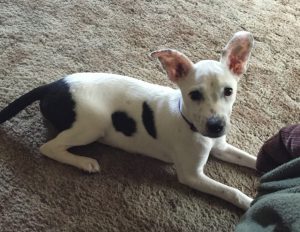 Here is an update you on my little furry friend Rosie! She is already very spoiled. She is settling in well and she has already picked up on a couple commands in sign language such as sit and stay. She and Oscar are getting along well; however, she runs him around in circles! LOL. She is doing awesome, and I am so glad Rosie is a part of our family. Thank you guys so much for all you did!
Sincerely,  Rosie's Momma, Kourtney
Donate to the Tulsa SPCA today!
It is that time of year when generosity towards the Tulsa SPCA benefits both you and the organization.