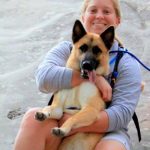 HAZEL (AKA LA GERVAIS)
Just sending an update! Hazel (formerly La Gervais) is doing great! She's very smart, loving and highly trainable. She loves to go swimming at the lake and hiking. She also loves to play at the dog park and gets along great with her brother Bubba. At the end of the day she loves to snuggle. She ended up being house trained and mostly crate trained when I got her which was great. I was a little worried when I first got her because she came from Louisiana and had only been at the SPCA a few days, but she turned out to be a great dog and I couldn't be more happy that I adopted her.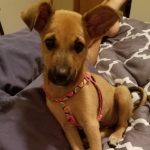 MILA (AKA ZENA)
Just wanted to follow up and give an update on our girl.  We renamed her Mila and she now comes by name.  She is a very curious, playful and cuddly girl.  She is very smart.  She has learned to sit, lay down and we are just about done with potty training.  She is probably the most curious dog I've met! Anything she can get into, she does.  She follows her nose and likes to catch bugs and eat them yuck!  She is doing well and is a very happy dog.   She fits perfectly in our home.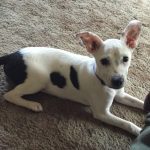 ROSIE
Just wanted to update you on my little furry friend, Rosie! She is already very spoiled. She is settling in well, and she has already picked up on a couple of commands in sign language such as sit and stay. She and Oscar are getting along well; however, she runs him until he cant's run anymore. LOL! She is doing awesome, and I am so glad Rosie is a part of our family. Thank you guys so much for all you did!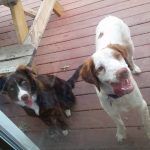 BUDDY (AKA ROWDY)
Rowdy's new name is Buddy! He's doing really well.. he gets along great with cats, dogs and other people. Also, Buddy figured out how to open the sliding glass door the other day (he's really smart).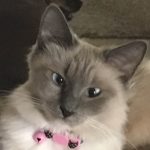 MAGNOLIA
We are so happy to have Magnolia. She is working out great! She has one of the best personalities I have ever seen. In a day or two our two dogs had accepted her and our other cat is getting used to her. She is just as cute as can be. Glad we can give her a good home."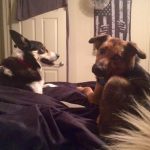 COWBOY
I wanted to give you and the SPCA an update on Cowboy, who we adopted August 9, 2016. He is fitting in perfectly with our family! He loves playing tug of war and wrestling with his new buddy, Callie. He has made himself at home, but we wouldn't have it any other way. I would like to thank you and your staff for helping us bring this guy into our home!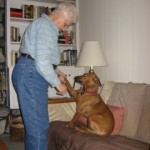 ANNIE
Today is the one year  anniversary of Annie being with us. She is not the frightened timed dog that arrived a year ago. She belongs here and if you don't believe it just ask her. The couch is hers and she takes full advantage of it but she doesn't get on any other furniture. We really enjoy having her with us. She loves the car and wants a ride every time we go out.  She is our dog.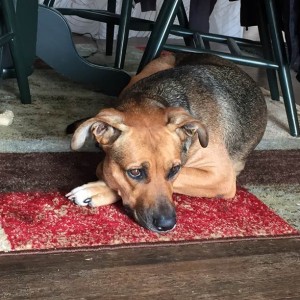 BONNIE
"I'm writing you to let you know that after three months, Bonnie has really settled into her new home. She had a short adjustment period, being out here in the country and having plenty of wildlife to make her a little crazy, but she's really loving it now. It turns out she is fully housebroken and crate trained and even knew most of the basic commands! She has quickly become a member of the family and everyone that meets her absolutely loves her!"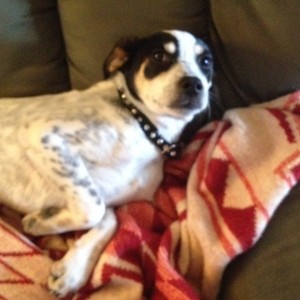 HORNS
From Horns-
"I really like my new place and my new companion Wylie. It took a few days for Wylie to warm up to me, but he likes me better everyday now. Thank you guys so much for all you did for me while I was there- I'm doing good here too and wanted to tell you hello."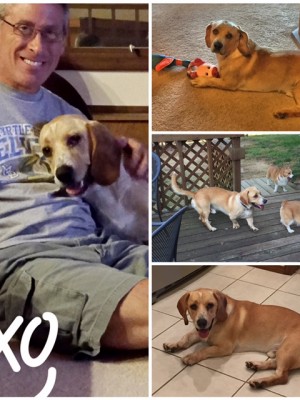 WALLY
"I wanted to update you on Wally. I met Wally at the SPCA Dog Walking event at Guthrie Green, where I had volunteered to walk the dogs over lunch. A volunteer told me that Wally had been with the SPCA a few months and had sisters with him who were adopted earlier.
Wally came home a few days later, after meeting my husband, and meeting our corgis to ensure they would get along well. He is doing great at home, playing with his new friends, enjoying toys, air conditioning, and lots of belly rubs.
Without the dog walking program, I would have never met Mr. Wally. I wasn't looking for another dog, but when I met Wally, I knew he was meant to be with our family. Wally has brought fun and excitement to our corgis. He absolutely warms my heart when he lays on his back and let's his floppy ears fall to the ground. "