MARA AND PEARL
This is the story about one of our amazing foster parents, Laura. Laura has been fostering with us since COVID hit. She first fostered Mara, a long term dog who had multiple behavioral issues while at the shelter. Mara flourished in Laura's home, where Laura gave her the time to decompress, crate and potty trained her, gave her consistent exercise and introduced her to new people and eventually dogs in a safe and positive way! Mara was adopted earlier this summer. After that, Laura fostered Patches, and then Madelyn and then Vermont, one of the 77 dogs the Tulsa SPCA took in and prepared for adoption. Laura's mom, Judy, fell in love with Vermont and renamed her Pearl. Pearl now lives a life of luxury and goes everywhere with her new momma.
TATIANA
"We adopted Tatiana (a.k.a. Baby Girl) a little over two years ago. We wanted to update you on how wonderful she is doing. She got so much bigger and loves her big puppy bother, Russell. She's been a motherly puppy – kinda takes care of all the other furbabies – loves to play and run, just a sweetheart and a pleasure to have in our lives. So glad we all found each other. She made our family complete."
TONY BARK
"We adopted Tony Bark in September 2019. My hubby renamed him Brisket Buddy. We absolutely love him. Our family would not be the same without him. Thank you for our sweet pup!" We are so happy Tony Bark found his perfect forever home!
BRENNA
"Brenna is doing so good! She has 20+ tricks down and saved my life the other day when she alerted me my heart rate got to high when I was asleep. She is a lover and tries to make everyone laugh!"
TALLULAH (AKA DELLA)
How cute is Tallulah?! Her new family says she was all "kisses and cuddles the whole drive home". We are so happy she found a new home with 3 cat siblings who are getting used to having her around. Congrats, Tallulah!
GUS (AKA STEWART)
"Stewart (renamed Gus) is growing like a weed and is almost fully potty trained! He is a cuddle bug and is totally spoiled! THANK YOU for our special boy!"
ELLIE
"Ellie is absolutely awesome! She is super adventurous, playful and sweet. We adopted Flacito the same day and they are inseparable. We changed his name to Oscar, but Ellie's name is perfectly suited so no change. We SO appreciate you and everyone at the Tulsa SPCA! Thank you for saving lives and enriching the lives of the adoptive families."
OAKLEY (AKA HOWARD)
"Things are going great. We have renamed him Oakley. He is already getting spoiled. He has been a very good puppy and has learned many things, but we are still working on his chewing..lol. He loves to chew on anything and everything. Oakley has been seen for his first well puppy visit and is scheduled for his second well puppy visit on June 5. He is a big part of the family now!"
SELENA
"I want to start out by saying, I really hit the lottery with Selena! She is such a sweet girl. I was very reluctant on adopting or just owning another dog. I've had a dog most of life, minus the past 8 years and wasn't sure if I wanted the responsibility and such that goes along with pet ownership, being a single guy, working a lot, yada yada.. All the doggos I've had have been rescues and have been amazing! But for some reason, this time, it was a big leap. I had thought about it a long time, then saw Selena on Facebook, spur of the moment, called a friend to come with me to the van location and met Selena and fell in love with her. I seriously could not be happier. She is a playful, sweet, food loving, lazy, attitude having, dramatic good girl. She snores louder than I do sometimes and has a personality that is so incredible. She wants to be next to me no matter what and I just love her. Thank you so much for giving her and I an opportunity to be best friends. Thank you very much for everything you all do! If you can't tell, I'm a happy/proud dog dad."
REESE (AKA TYRION)
"We have had so much fun with Reese. We changed his name because we couldn't remember Tyrion. We decided on Reese because he's chocolate and peanut butter. He has so much fun with his brothers, Jace (Dachshund) and Max (terrier). He loves to play with his (and everyone's) toys. He loves fetch. And, he loves to bark at absolutely nothing at all. He's also quite the lover. Thank you, for helping us bring him to his forever home." We are so happy Reese has found his forever home.
MANDO
"Mando is doing great and we absolutely love him. He really fills up the house. He seems to be really healthy and comfortable in the house. He likes to stare out the window, but he never goes near the doors to get out of the house. He just loves to look."
CREAM
"I wanted to share these sweet pictures of Cream!  We are so in love with him.  He loves to roll over on his back for belly rubs which seems so unlike a cat!  He's a snuggly guy!  He's a really special cat. 
"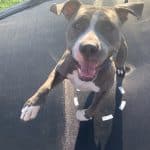 OSLO (AKA XAVIER)
"I'm sitting here with Oslo and thought I should give you an update. While we're still taking it slow with introductions to newbies, Ozzie is head over heels for my family. His bond with my son is completely out of this world. He is a "nanny dog" through and through! He goes on about 1-3 walks a day (leaning more towards 1 during nasty winter weather), and runs a muck off-leash at the neighborhood school when possible. He loves his older dog brother even when the feeling isn't mutual. He refuses to sleep anywhere but the king size bed at night, and snuggles on the couch during the day. He's a Bark Box subscriber and we like to think he's just a happy pup in general 
 We wanted to personally thank you for pulling 'xavier' from the BA shelter, and helping me find Karen Holman when we needed help. The entire SPCA staff went above and beyond. From the moment we stepped in the door, unknowingly walking in just minutes from closing time..the girls there didn't even care. They weren't rushing us out, they just seemed genuinely happy that a dog may find a good home with us that day. We highly recommend you to everyone, and will definitely be back whenever we're ready for another fur baby!"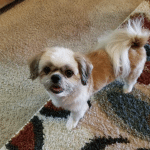 TATER
"Tater is such an adorable little boy and we love him so much! He is out of the cone and doing great. He is perfectly house trained and snuggles with us all the time. We feel that he was meant to be a part of our family
"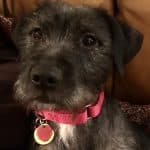 MOLLY (aka Nevada)
"She's wonderful
 Her name is now Molly, and she responds to it. She's a smart, sweet gal…and we're in love! Yes, she's eating well. She had her first Vet appt. yesterday-all ok. I'm so glad we adopted each other! Thank you
"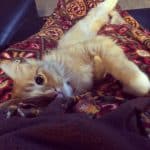 CHEETO
Cheeto's new family had so many wonderful things to say about him that we had to narrow it down! Here are some quick facts about his life in his new home straight from his new mom! 1. I am allergic to cats, but for some reason I am have zero reaction to Cheeto. Our un-rational explanation is that Cheeto's skin allergy somehow impacts my allergy. I have always always wanted a kitty, but they make me cry and break out in welts. But again NOT CHEETO. 2. Our anxious dog seems to be calmed by Cheeto and they often lay together. 3. Whoever, said cats are aloof never met a Cheeto. He wants to be near someone always. 4. As soon as we brought him home, he was a different cat. He is affectionate, playful and so sweet. He coat is fully healed and he is a sweet loving ball of fluff! 5. Cheeto follows me around the house. If I am in the shower, he will sit in the tub to make sure I survive. 6. Cheeto sleeps in our bed with our two other dogs and my husband. Usually snuggled next to my head. His purr is so soothing. 7. He likes to sing songs at 4 a.m. in the morning. Good thing we are early risers…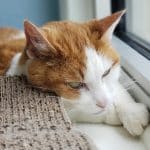 SMITTY
Smitty was surrendered to us on June 5 because she didn't like the dogs in her previous home. As an older cat with an occasional attitude, she had a hard time attracting adopters with us. Over time, she started getting more and more depressed at the shelter. Luckily, we had a foster family willing to take her home and give her a break. She blossomed in the foster home and returned to the affectionate, happy girl she was meant to be. Not too long ago, she had her first application in what seemed like forever! Last week, she met her new family and finally went home.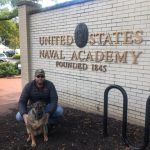 BONNIE
"Miss Bonnie, adopted in June 2018, continues to thrive in our home and is now our only fur baby as her two elderly fur brothers passed away. She's very spoiled! She also hasn't had a flare up from the disease she was diagnosed with. We firmly believe a good loving, stable home has healed her! She's a completely different dog from when we adopted her. She now has personality plus! She has been traveling with us in our motorcoach. Attached are a few pics from travels this week. Keep up the good work!"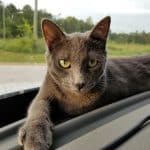 SHADOW
Raymond is an "over the road" truck driver and had researched the pros and cons of dogs versus cats on big rigs. Cats actually scored the highest. Raymond was looking for company on the road, and when Raymond and his wife came to the Tulsa SPCA and met 2-month old Shadow, a strong connection was made. They have been traveling the highways ever since.
Raymond said, "Shadow is a truck driving kitty. She has a little over a hundred thousand miles on her and has been from Miami, FL to Portland, OR and everywhere in between. She loves the road and being in the truck."
Raymond and his wife returned to adopt another kitty in September because when Raymond leaves for a long haul, Shadow goes with him. Mom needed a companion, too. The connection was made again. This time it was mom and Nash (who is now Sylvia).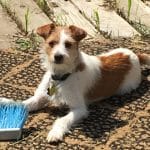 ALPHIE
"We love, love our little Alfie!! He loves his broom!
 He goes non stop and seems happy with us! Wouldn't want him any other way! We kept his name since it fits him perfectly!"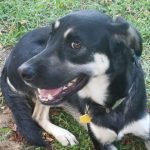 OKIE (AKA TITAN)
"Hello! I wanted to tell you that our family adopted a 3 yr old shepherd/husky mix the first week of June. We live in Maryland. He was flown to our local Animal Shelter from Tulsa because of the floods. I want to tell you that he has brought so many laughs and joy to our family! We adopted him just a month after we lost our 9 yr old dog, Ranger. We renamed him Okie because he's from Oklahoma. His name on his paperwork says Titan. Thank you for the work you do finding animals new homes! And for bringing joy to ours!"
HARRY (AKA WINSTON)
"Just wanted to thank everyone at SPCA for all you do!!! Winston has become Harry & is doing very well! He is enjoying our early morning walks & loves being with the boys!"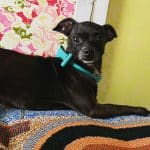 FIFI
"Thank you so much for helping us find her and helping to get her healthy. She's the perfect little fit for our newly empty nest home. She's a little dog with BIG personality. You all have been so kind from the first day we came to meet her and every visit in between. Thank you so much! We love that little dog!"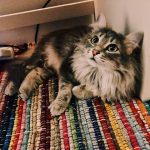 GEMMA (AKA SABLE)
"My sweet Sable (now Gemma) is doing absolutely wonderful in her new home. She loves to snuggle & lick my face in the middle of the night. She also loves to play with anything and everything. I love her more than I ever imagined I could. She's perfect and I am so thankful for her, and you guys!! 
"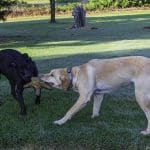 WISHBONE
"This morning Wishbone and Bella were really frisky. This is his favorite toy whom Debra has named "Peaches". He knows its name so he will go find her when he wants to play tug outside. This toy has now become both an inside and outside toy. I've even bought a backup as I know that it won't last forever! His uncle Jay taught Wishbone the game of tug, but he has taken this to another level by himself."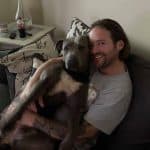 MORRA (AKA EMERALD)
This is Morra, formerly Emerald. Her new family says she is happy and that she loves taking rides with her dad and is best friends with her new human sister. We are so excited that Morra found her forever family!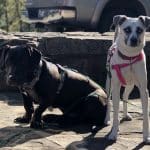 WADDLES (AKA CARLTON)
"Carlton is now Waddles, aka Waddy. He is an amazing pup. The staff at the Marina Vet clinic named him the "cutest thing ever". He and his sister Lilly (formerly Kylie J adopted from you a year before we got Waddy) are the best friends. Waddy, unlike Lilly is not shy at all. He's a lover and is helping Lilly with her insecurities. He's a bit of a diva when it comes to going outside to potty when it rains, but we have not had any crate accidents or house accidents in months. We spent a week at Robbers Cave state park and they both love to hike. Waddy wears out fairly quickly being so low and needs lots of breaks. We recently took them to Osage Hills state park and they both got their feet wet. My only concern is that I will never find 2 pups as good as these 2. Seriously!"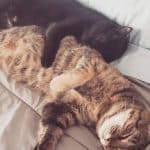 CAKE (AKA CAROLINE)
"Caroline has been renamed to Cake and gets along great with her new sibling, Coffee. She is super playful and curious and loves to play with water. She has learned how to play fetch with her toys and enjoys playing with ice cubes. She is doing wonderfully and has grown into an adventurous cat. I don't know what Coffee and I would do without her, she brings a lot of joy to our lives."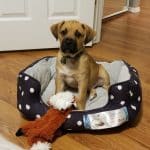 PUGSLEY
"Pugsley has completely adjusted to our home and life. He is just now finishing up teething. He is also working as an ESA now. We have some more training still on that, but he is very smart and learns fast. He has all of his basic commands down and even is crate trained. Pugsley loves to be spoiled and be the center of attention. He doesn't know a stranger and loves to play with other dogs. Pugsley has become a joy in our lives."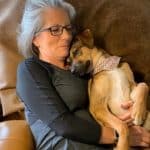 CALI
"We are so in love with Cali. She weighs about 40 lbs and is very healthy. She is the happiest, sweetest, most loving girl ever, in fact people comment when we walk "what a happy puppy". She is totally spoiled, loves chasing, bugs, spiders, birds, leaves…very alert. She has been going to daycare from very early on for socialization and loves it. She goes one day a week every couple of weeks. Cali has lots of funny quirks, bringing us rocks from the yard, hanging over the back of the couch to watch us in the kitchen, laying in Daddy's lap for a full body massage after breakfast (for hours if he will stay there). She loves to play with squeaky toys! But her funniest trait is she " moans/ sighs" really loud when she is extra happy and she can even be asleep when she does it, makes us laugh every time."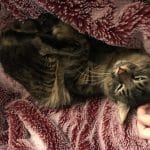 ALBUS (AKA SCOUT)
"We renamed Scott as Albus, and he is the BEST cat we could have ever adopted! He's super cuddly, loving, thinks he's a dog and will sleep on our laps for hours. Our dogs are adjusting to him. Albus' favorite thing is to climb everywhere, and we let him because it doesn't bother us one bit. He also loves drinking out water out of our cups and playing in the bath tub lol. I take baths and he will sit on the ledge and just watch me lol. His favorite place is either our faux fur blanket in the living room, the kitchen window or our closet. He's been such a joy to have in our lives. He's constantly purring, extremely vocal, and will try to be a thief when I'm eating ice cream. Lol."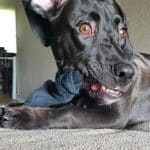 COOP
"Coop is doing amazing! We did decide to keep his name. Coop is such a smart and amazing little pup! He loves to go on walks and sniff everything in sight, LOVES food, and his favorite trick is 'play dead'. We adopted another pit mix puppy so now Coop has a baby sister! We've always felt like Coop needed a sibling because of his love for all dogs, and I think we were right! He loves his new sister and if they aren't playing with each other they're always cuddling. Thank you so much for letting us adopt Coop! We love him so so much and don't know what we would do without him."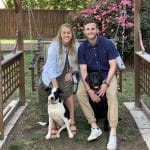 BLISS
"Bliss is doing so well! We renamed her Scout. She absolutely loves her big brother, Duke, and they are best buddies. We have found that she is exceptionally good at catching moles so she is constantly digging up our back yard. LOL She is one of the most loving and affectionate dogs I have ever met and she has never met a stranger. Thank you guys so much for getting her to us. Not sure what we would do without her."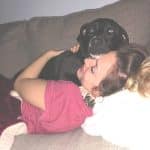 ZARA (AKA VDARA)
"Zara (Vdara) is doing so wonderfully! She quickly became my best friend and cuddle bug. She crawls up to me on her stomach in the mornings for cuddles and belly rubs. She is only happy once she's physically on top of your head, and she always thinks kissy sounds mean it's time to play. Her favorite spot is on the couch looking out the window protecting her new family. She's doing so great learning command words and even teaching a new roommate puppy how to play! She is so well loved!"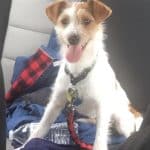 ALFIE
"Alfie is one happy boy! He keeps us busy but we love it! He enjoys going to the dog park, and running around with other dogs! He's a keeper for sure!"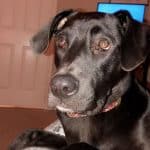 MILO (AKA COMET)
"I just wanted to give you guys a small update on Paloma's sweet baby, Comet, now Milo. He is almost a year and half, he loves to be outside, going on runs, and playing with his furry friends at my moms house! It's still just the two of us, but he is the world's best companion ever."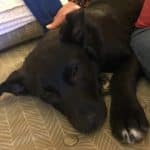 MILO (AKA LINCOLN)
"Milo is doing great. It took him about 3 days to let us approach him and pet him and love on him and now he jumps into our laps for snuggles all the time. He loves playing with our 4-year-old dog and going to daycare at Paws on Pearl once a week or so. He is definitely chewy, but we just keep a million toys around for that and it doesn't become a problem. He sleeps in a crate, loves taking daily walks, and LOVES to eat! Haha. We are going to start obedience classes at Tulsa Dog Training Club in June and I hope to get him certified for good behavior so he can occasionally come to school with me next year."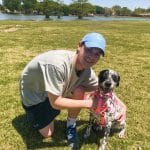 LONDON
"Zachary drove all the way from Lubbock, TX, on Saturday, adopted London, then drove back home. He got home at around 1am, gave her a bath and then they both crashed on the bed. Such a great match. He loves her so much. Yay, London and Zachary!!!"
BONNIE & CLYDE
"Bonnie and Clyde have been with us one year now. We celebrated with a birthday party. My daughter's dogs came to help us celebrate. We had Mexican food in honor of their being 92.5% Chihuahua.  (We had them DNA tested.) There were lots of presents and treats. Bonnie and Clyde had a birthday cake, and we had a cookie cake. Bonnie and Clyde said the party was lots of fun.  They like living here….And we love having them here!"
MILO (AKA LINCOLN)
"I wanted to let you that Lincoln (we've renamed him Milo) is going great!!! He has warmed up almost immediately and seeks to be happy and calm."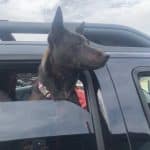 BRENNA
"Brenna is doing good. We took her to Bass Pro and then to the Gathering Place to enjoy the weather. She loves to smile. She does it all the time. She has gotten to the point where she knows a car does not mean we are taking her back. She loves to go for rides to the dog park and to pick me up from school. And, she is so spoiled. She has to have her own blanket and her own pillow. She is happy and is enjoying life."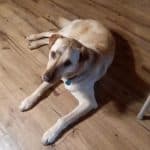 OPHELIA
"Ophelia is doing wonderful. She is enjoying being inside and responds to commands and has settled down and gained weight. We have already had to loosen her collar. She loves to go on car rides and she is enjoying her massive yard to run and play."
Warms our hearts!!!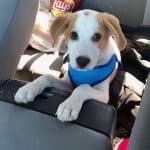 MOOSE (AKA MUFASA)
"Mufasa, now known as Moose! He's having loads of fun. Going to puppy day care, potty training going great and taking lots of trips to our ranch, and hiking and to the store with us"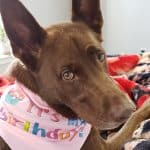 YUKI
"I am writing to share a milestone of Yuki who I adopted about 6 months ago in August. This past Friday was her 2nd birthday and I wanted to share some photos of that day. I am grateful to the organization and all that you do."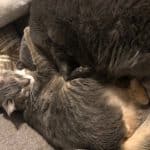 LEON AND JACK JACK
"I just wanted to touch base and give you guys an update on Leon and Jack Jack, the two cats we adopted earlier this year. If you'll remember, Leon was nearly 30 lbs and severely obese when we adopted him and really struggling to lose weight. He is now down to 22 lbs and really starting to have lots of energy and play like a kitten!! Jack Jack has maintained his weight, I think we were told he could afford to lose 1 or 2 but our vet says he's perfectly healthy so we're happy with that! We love them more everyday and are so happy that we adopted them!"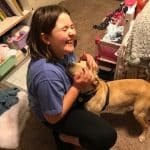 SCOUT (AKA NEO)
"Scout (aka Neo) had a great 1st night at home! He played for at least an hour with our 4 year-old dog and got tons of hugs and love. Thank you for your help and all you do for Tulsa's homeless babies. We are so excited to have Scout a part of our family!"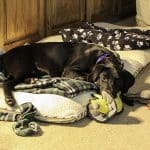 WISHBONE
"Historic day for Wishbone. . . he decided he wanted to be part of the family this morning.  Spent ALL morning in the house with us. . . behaving.  He finally decided his bed was a great place to take a nap!  We've given him the nickname of Lil' Bit, as we are making progress "a little bit at a time!"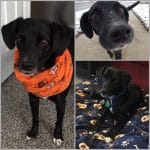 ROMAN (AKA DEX)
"It's been little hectic and busy, but Roman (aka Dex) is doing well. We have been to the vet, to PetSmart & Petco. He is a great addition to the family. He is 40 lbs of energy and fun and loves his new home and family. We are very excited to have him regardless of what breed he is and cant wait for him to get more used to us. He sleeps in his new dog bed every night with my oldest son."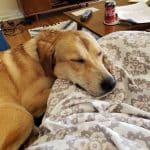 SUNNY
"She loves the couch so much, she sleeps on my lap. She even let us give her a bath. It's like she's lived here all along."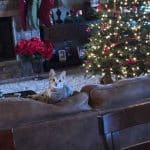 VIXEY
"Thought I'd send a picture of Vixey. We adopted her the weekend before Thanksgiving. She's doing great and we sure do love her. Definitely a part of our family. Thank you for all you do."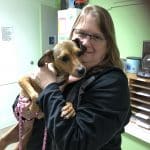 EVEREST
"Greg, Jack and I were so blessed when Everest came to be a part of our family. She has adjusted to country life with her new family and we can't wait to see what Santa brings her for Christmas."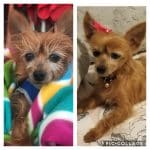 RUBY (AKA LEXI)
"I adopted Lexi! Which I've named Ruby- she's doing GREAT and my daughter and I are so happy we found her!"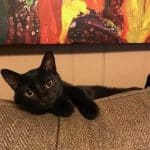 ENDORA
"We are so in love with Endora. She loves to play with her toys and run all through the house. She is affectionate and such a sweetheart. We are definitely under her spell! 
"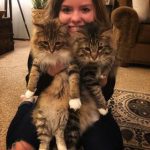 BO AND LUKE
"Happy Gotcha Day for Bo & Luke adopted 2 years ago as Spoof & Lambert by The Been's. We 
 our boys so much!"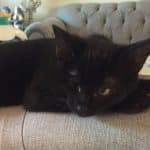 LUNA (AKA ANYA)
"Anya has been renamed Luna and she is doing great!! My daughter loves her so much, as does the rest of the family! She gets along wonderfully with our dog and plays well with my other child who is about to turn one. She is very affectionate with everyone in house. Luna is a wonderful addition to our family and we are so glad we found her at Tulsa SPCA!"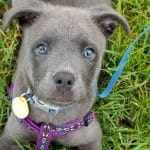 BLUE
"He's doing great. His name is Blue now, and you can follow him on Instagram @blueonthegram. He just had his first visit to our vet and he's doing great. Everyone is excited about who he'll become. We're doing the doggie DNA test to find out a little more about him. The guesses are all over the place as to his breed.🐶"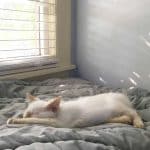 LEO (AKA ARI)
"Ari now "Leo" is doing great and is the perfect fit in our family. He is so good with our children and they adore him. So sweet and playful!"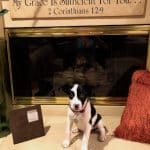 SPARTY (AKA MOSS)
"Sparty/Moss is doing great! We just started puppy school last night but he was already able to sit, lay down, stay,  and get in his crate on command! He has found his voice and likes to bark a lot. We are working on that
. He is potty trained and barks at the door when he has to go out. He is super smart, but a bit of a pill! He gives us a lot of laughs and keeps us busy for sure. We have fallen in love with our new puppy! Thank you!"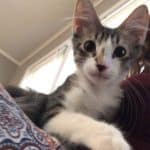 ALDER
"Alder has been nothing short of perfect. He has brought the energy and joy that I was lacking in my everyday life. I want to thank everyone who helped us at the shelter. Without their help we wouldn't have Alder in our lives"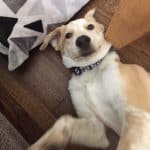 GORDON (AKA BRAMBLE)
"We are so happy that we added Bramble (we call him Gordon, but kept Bramble as his middle name) to our family. He is very smart and has mastered sit, lay and shake. He lives for belly rubs! His favorite things to do are play ball, snuggle in the bed at bedtime and go on walks. He has met another dog and they became fast friends. Thank you so much for everything."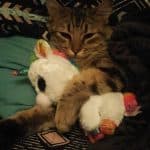 AMERICA
"America is doing amazing.  She seems to be super happy.  The kids named her Nala.  She's is loved by us all and is very spoiled.  We just adore her so much."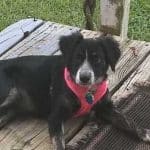 BAMBI
"My husband and I wanted to thank you for your kind help adopting Bambi. We just lost our 15-year-old Siberian Husky, and Bambi has brought such happiness. She is great and smart. She is loving life these days! We go walking everyday, and she has all her toys outside in our fenced yard. Every evening I go out and pick her toys up, and last night she actually brought toys in with me. Thanks again! I highly recommend Tulsa SPCA!"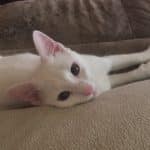 BINK (AKA RAINDROP)
"Named him Bink, and he's doing great. He is a very sweet boy. I just absolutely love him, and so do the other cats. Thank you 
"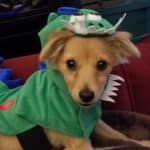 TATIANA
"Tatiana is a spunky little girl who loves to play, sometimes get into things outside, but no pup is perfect. But, she's perfect for us. She's potty trained now and loves her other furry brother pup and two kitty sisters. They all get along great. We're so happy we she found us."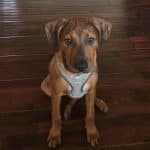 CHICO (AKA GRIFFIN)
"I just wanted to give you guys a update on Chico (formerly Griffin). He is doing great. We are still working on training him. We love him and he is growing fast. He is healthy and playful. Now our family is complete.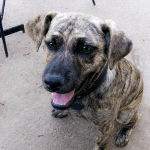 RAMBO
"He is doing really good. He and the little dog I also got from you play non-stop!!! He was chewing a little bit at first, but I feel like it's gotten better! He wimper-talks a lot when he's excited, which is pretty funny. He's a big lover, and thinks he has to cuddle! He even climbs up in the hammock and lays on top of me. He enjoys walks, and does great on a leash. He's very clumsy right now, which is also funny but I think he's going to be a great dog."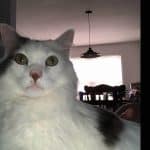 DEXTER
"Dexter is doing great. We did not change his name. He gets along with my dog, Oreo (rescue Brittany spaniel), all my boys, and he loves to sit and nap with Shawn (who is my special needs non-verbal son). He sleeps with all of us and loves to sun in the big picture window in the dining room. We are so happy with him."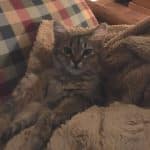 ANNA (AKA ANNALISE)
"Anna as we call her now (short for Annalise) is so wonderful! We love her so! She is a sweet, loving kitty. She loves people and attention. We are so happy that we adopted her. Her favorite evening spot is sitting on my chest!! She is a playful, healthy, active little girl, too. Anna is an inside kitty only! Thank you for allowing us to have her!!"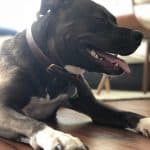 GYPSY
"She is doing awesome!! It took her a few days to get used to elevators, but they don't even phase her now. I took her swimming in a pool the other day and she walked towards it and walked right off the edge and plunged face first into the deep end! She must have thought it was a kiddie pool! She was scared to get in the shallow end (about to her knees) for awhile, but when she finally got in she LOVED it."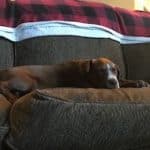 BEAR (AKA DILLON)
"We did rename him! His name is now Bear and he loves it here! Bear likes to nap on the couch and loves to play! He's getting so big, it's almost time to buy a new bed! He is up to date on all of his shots and heart worm medication and our vet has been very helpful in making sure our little Bear is healthy and strong. He listens very well, doesn't chew on anything but his stuffed monkey and is a great addition to our family!"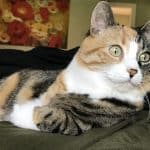 MAGGIE
"I just wanted to send a note to thank everyone at Tulsa SPCA for all you did for Margaret (the three-legged calico). I know that she got really sick and her prognosis looked bad. We are so thankful that the Tulsa SPCA didn't give up on her.
One year ago today, we brought Maggie home. We had signed up to foster her and knew right away that we were going to be "foster failures" and that she was not going anywhere. She had her forever home with us. Over the past year, her personality has just bloomed and she is the sweetest, most affectionate kitty. She loves to kick her catnip stuffed carrot and chase after her wand toys. When she's worn out from all the play, she's the best snuggler.
We are so grateful for your dedication and your care for the animals. Especially Maggie. She is the perfect addition to our family. She has helped us heal from the loss of our previous kitties and filled a huge void. Our hearts and our home are full. <3
Thank you, from the bottom of our hearts."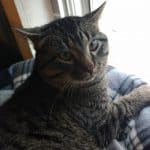 WATSON (AKA BUSTER)
"We did change his name to Watson, as he likes to investigate his new environment and also after a favorite singer of ours,  Aaron Watson. Watson has had no issues since becoming our own.  He is doing great with our granddaughters and other family members. He and our dog, Diesel, have learned to just "live and let live".  Diesel loves to try to play with him, but for now, Watson is not interested. We love our new addition to our family. He is quite a talker, loves his food, naps and likes to play."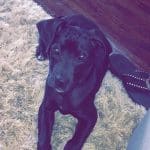 SOPHIA (AKA MUFFY)
"I actually changed her name to Sophia. She's doing so well at her new home. My whole family loves her. I take her basically everywhere with me and everyone who meets her falls in love. She does amazing with children and other dogs, and we haven't had any issues. We've been training her and she's taking well to it. She's so loved by everyone in our home, and everyone who meets her outside the home. She absolutely loves to play outside & play fetch. Thank you so much for letting my family adopt this fur baby."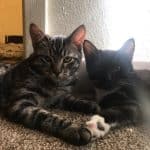 ATHENA & APOLLO (AKA VERA & ZIPPY)
"Vera & Zippy are now Athena & Apollo, and they LOVE each other so much! They truly are BFFs. They are so active and playful. They are such foodies, too! Especially Athena! They have tons and tons of toys, but Athena still steals all the Q-tips!"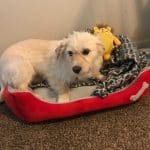 NAPU (AKA AUSTIN)
"Just wanted to give you all an update on this handsome guy. He is doing well and very happy. He absolutely loves going for walks! He wakes up so happy greeting us with a wagging tail and letting us know he is ready for his morning walk. He has warmed up to everyone in the house, but still very shy with unfamiliar faces. He is absolutely perfect and we love him to pieces!"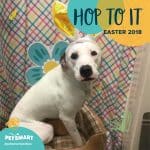 PENNY (AKA SHAKIRA)
"It's been a year since we brought Shakira (now Penny) home.  All the Facebook memories remind me of how tiny she was when we adopted her.  She was groomed today and PetSmart took this cute photo of her.  I couldn't help but share it with the staff at the Tulsa SPCA.  We are so thankful to have this sweet pup as a part of our family.  Thank you for all you do connecting animals with their forever homes."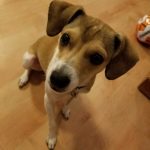 CURRY
Hi. My name is Curry.
Mom and Dad decided it was such a unique name; they let me keep it. I didn't really know my name at first, but I learned really quick.
I have a human sister who loves me and I get to sleep with her under the covers. I love giving my new family kisses everyday.
My dog brother (Dash) is my wrestling buddy. We love our bedtime wrestling matches. We also like to help mom in the kitchen, you never know when a little piece of food will try to escape her grip and will have to be captured by us.
I am still learning that I have to go outside to potty. The leash still scares me.
I have my chew toy destruction down to less than 24 hours. So Mom bought some chewy sticks which last a little longer. But the other night I discovered where Mom keeps the toilet tissue and proceeded to toilet tissue her room.
Mom and Dad say they have never seen me walk; I run everywhere.
I love my new home.
Paw Hugs & Puppy Kisses,
Curry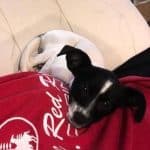 LULA (AKA DJ)
"We did change DJ's name to Talula and we mainly call her Lula! I wanted to name her Lulu since she's quite the character and Rick wanted to name her Talula so we compromised! I can't even begin to tell you how much joy she has brought to us! She's so sweet, lovable and adorable with just the perfect amount of sassiness and spunk!! I don't think either of us have laughed so much in a long time. She keeps us entertained with her fun little personality! Each night about 30 minutes before bedtime, she makes a run in the house. She's made her own little racetrack in our living room running through the living room and around the furniture at lightning speed! We just crack up! She loves to lie in daddy's lap and especially loves it when daddy lies in the floor hiding her ball under his chin and squeaking it. She does everything she can to get it lol! He wrestles with her and plays!  She loves to lie with momma in bed for about 15 minutes before we crate her for the night and daddy brings her to momma every morning to sleep for a little bit with momma when he leaves for work."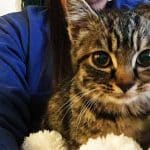 RU (AKA FARRAH)
"Our little kitty has adjusted very well, and we love her so much. We changed her name from Farrah to Ru, short for Ruby. She enjoys playing with her many toys that are set up throughout our apartment, and playing with her dad. She also likes to take naps with us, and she sleeps in our bed every night. We love watching her grow into the little mischievous cat she is! Thank you so much for all the work y'all do."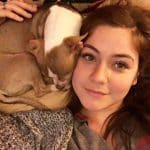 WARREN
"Warren is absolutely wonderful. He warmed up to me immediately. He's such a playful happy little guy! He never leaves my side and he is always cuddling me and my boyfriend. I did not change his name, he's so obviously a little Warren! I don't know how I lived this long without him! My heart is so full and I'm so happy to have adopted him and give him all of my love."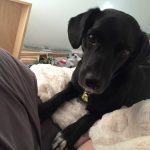 MILO (AKA JACK)
"We absolutely adore Jack….we call him Milo now. He is the sweetest thing and loves to play in his big backyard…but he doesn't like to be left alone for very long! We also let him sleep in bed with us, and he is the best snuggler."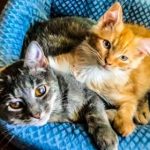 MELINDA MAE (AKA LEGACY)
"We adopted Melinda Mae (renamed Legacy) from you a couple of weeks ago. Just wanted to update you on her status. Status = made my other kitty(Shore) a very not-lonely-anymore, happy kitty."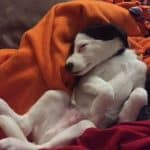 DUKE
"He is adorable! And we are in love! His name is Duke now. We have been very happy that he is with us! We have an 18 month old Lab female named Daisy and they are getting along very well! They play and run and snuggle most all day long."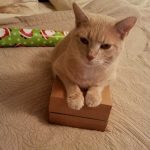 GEORGE
"George has adjusted nicely to our family and is good and healthy. His first Christmas with us, and his favorite spot was under the tree. He loves sleeping on the foot of the bed. George has been the perfect addition to our family. Here is a picture of George helping us wrap presents and trying to get into a small box. We are so glad to have George be a furry family member"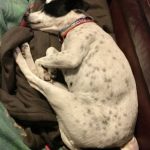 TONKS (AKA ALMOND)
"This is Almond (whom we have renamed Tonks). She is doing wonderfully and starting to emerge from her shell more and more. She is super smart and picking up her training quickly. She is wonderful with our cat (though he is taking time to adjust).
Finally, she is a perfect fit for our family. We are so happy to have her and super appreciate your help on identifying her as the right fit for us. We have taken lots of walks and a couple of hikes and she has discovered the joy of heated blankets."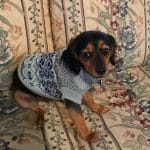 ZIGGY (AKA YORK)
"Ziggy, who was previously named York, is such a sweet-hearted little dog! I love him and he loves me. He brings me companionship, friendship, and security. My kids and grandkids are crazy about him too!"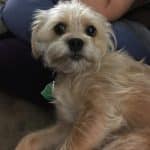 FANCY
"We are so enjoying Fancy. My husband has had a lot of health issues since we got Fancy. She has been a big help giving him comfort, companionship and a sense of responsibility. She has adapted to the grandkids really well too. So glad we got her. Thank you!"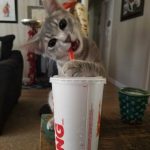 THELMA (AKA PEARL)
"Thelma (aka Pearl) is such a wonderful addition to our family.  She is a real joy and keeps us laughing!!! Wherever I am there she is.  ❤❤❤❤❤"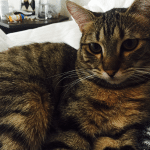 TIGER PAZ
"Tiger Paz is doing well. He has been a joy and a blessing. I adopted him from the SPCA and I am so happy I did. He's a funny, crazy little kitty. He loves his cat tree. His favorite toy is a ball, and he loves to catch it in mid flight. Also, I keep edible plants available for him whenever he wants a treat.  He does have some behavioral  issues because of a traumatic kitten-hood.  Fortunately, the SPCA saved his life.  I work with him daily  helping him be the best kitty he can be.  With plenty of love and patience he will get there and as we learn from each other we'll  get there together.  We would like to wish everyone a very merry & safe holiday."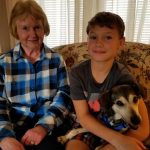 GRACIE
"Here's Gracie with some her new fur-ever family (Gordonna & great grandson Liam.) She is such a sweetheart & is fitting in quite nicely with everyone! So glad we came to the Tulsa SPCA to look at your dogs. You guys go above & beyond the call! THANK YOU!😊"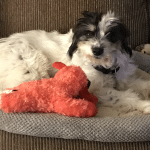 ABBY (AKA DANISH)
"As you can see Danish has made herself at home.  We call her Abby. She is so sweet and follows me everywhere I go. She is eating well and loves  to run around the backyard.  She has an appointment at the doggie spa Tuesday to get beautified. LOL! She is  a wonderful dog and I'm so glad we brought her to her forever home!!"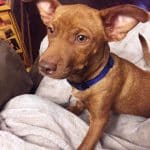 OTIS (AKA FERB)
"I adopted Ferb, who is now Otis, about a month ago. I wanted to shoot you an update on my awesome little man. He's the very best dog, and I couldn't love him more. Otis is just the sweetest! Thank you for your facilitation of getting him into my family."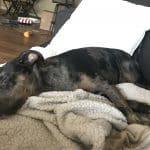 EDDIE (AKA DENNY)
"Denny is now named Eddie. He is doing great! He is full of life and tons of energy! He loves playing with his rescue brother, Charlie (the cat). We have come to a realization that we do not favor baths. BUT we love making friends at the dog park. He loves affection! So happy to have Eddie part of the family."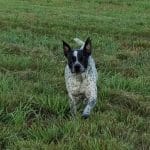 SIDNEY (AKA BUCKAROO)
"You were also right that he loves the water. I go for a walk with him and his sister every day on a few hundred acres of fields that are full of ponds, creeks, and marsh land, and he never ever passes up the opportunity to jump in. Not only that, but he has taught his little sister to swim, and even let's her climb on his back in the water when she doesn't feel like paddling anymore. Thank God we have him, because she's not fully grown yet, and she's full of energy. He wears her out a bit.
Inside, he is the perfect dog. He has never had an accident in the house and loves to cuddle. Sweetest dog ever, unless you're a field mouse. Remarkably smart, too. He's the 7th dog we've had, and he's hands down the smartest."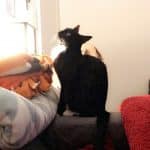 LILLY (AKA MUPPET)
"Thank you so much for bringing Muppet into my life. She's been renamed Lilly, and has already become such a comfort in my life! From day 1 when I brought her home, she's never been shy with me. Always loving and playful and full of cuddles to give. Here's a few pic in her forever home. Thanks again to everyone at the Tulsa SPCA!"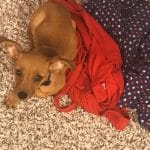 JOURNEY (AKA MIKEY)
"Mikey is great! He met his Grammy last night and her chihuahua (Chico). They played and got to know each other. He cuddled on the couch and watched TV with us for little while, then heading upstairs for cuddle time with Riley. He fell asleep fast and slept all night without a peep out of him. He was up at 5:30 this morning with us wagging his tail and wanting a belly rub! He's great, we love him! We changed his name to Journey, since he has had quite the Journey."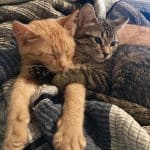 FITZ & PRIM (AKA FOXTROT & SASSY)
"The kittens are doing great! Foxtrot is now "Fitz," and Sassy is now "Prim." They just moved right in and were almost immediately comfortable with their new home and new dachshund sister Shelby. Prim is due for some more shots in the next couple of weeks, so I will probably bring them both in to the vet for a general check-up as well. Thank you again for all you do at the Tulsa SPCA, and for helping me to adopt these wonderful additions to our little family!"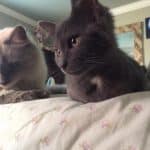 IZZY & ZOEY (AKA DUSTY & SELMA)
"Little Dusty I named Izzy, and of course, Selma is now Zoey. They are doing great, playing and cuddling and running constantly. Just wanted you to see their pics and know they are very happy. Once again a special thank you to Morgan, Curtis and John. Keep up the great work!"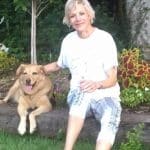 SUGAR
"We adopted Sugar two years ago around May 1. My wife felt sorry for the dog when she saw it on your website and the fact that so many people had looked at the dog but no one adopted her. We talked to John Horky, the adoption specialist, and we ended up adopting the 8-year-old dog. I have enjoyed Sugar and she is now a big part of our lives here in Bartlesville. We do lots of walks and jog together. I will never forget John telling us that OLD DOGS ROCK THANK YOU FOR WHAT YOU DO! Here is a picture of Sugar and my wife Lu."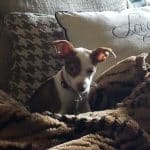 SIMONE (AKA CIDER)
"It has been a week since we adopted our new fur baby Cider, now called Simone. She has nestled her way into our hearts and is truly loved. Our Boxer has come to terms that she is here to stay and is coming around to her being here. She doesn't like going outside without Simone and doesn't mind her cuddling up to her. Simone is doing great! She does great in the crate while we are gone and at night. She is also doing great house training. What started out as an impulse decision has turned out to be the best decision! We love Simone dearly!"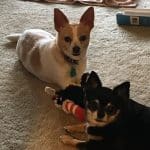 PEACHES (AKA TAFFY)
"Here is a little update on Peaches. We have changed her name to Taffy. Sometimes she gets called Taffy the Tongue because the only time she is not licking is when she is asleep. She has just melted right into our family. She loves car rides, squeaky toys, treats, and her little cousin dog, Tiger. She is such a sweet, loving, well-behaved dog that it is hard to believe someone could give her up. Thank you so much for giving us the opportunity to have such a precious little girl become part of our family."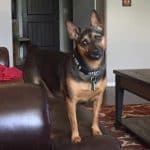 WINSTON (AKA DUGAN)
"Good morning, I wanted to update you on Dugan. His name is now Winston, and he has learned his new name very quickly. My daughter and I are absolutely in love with him. I don't know how anyone could surrender him. He is the most loving and grateful dog I have been around. He is very obedient and hasn't had a mess in the house since we brought him home. Thank you!"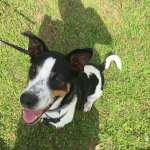 CHARLIE (AKA ZACK)
"Zack is doing great! We have actually changed his name to Charlie, and he has been such a wonderful addition to our family. He has become best friends with our other dog, Penelope, and he is now her partner in crime around the house. They chase the squirrels in the backyard every day, and he's finally gotten to where he's enjoying car rides so we can take him out to Riverside and play disc golf and go on runs.  He is is such a sweet and loving dog, and we couldn't be happier to have found him."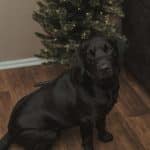 RIPLEY
"Ripley has been wonderful, one of the most loving, friendly animals I have ever been around. He won't even tear up his stuffed animals, he just grooms them. He's absolutely a cuddle-bug and learned all the commands faster than any dog I've ever had or helped train! He's finally learning to catch things mid air when we play fetch! I couldn't have gotten a better friend!"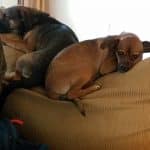 BUTLER (AKA MILES)
"He's doing great! He's a bundle of energy with a feisty personality! Probably because he's small. He and Rambi are fast friends and watching the two of them play together is free entertainment. We can't thank you enough!"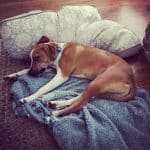 PETE (AKA HOWIE)
"Howie is now known to our family as Pete, like Pistol Pete. Go Pokes! He's been such a joy to our family. He has a ton of energy and plays great with our three boys. He loves long walks, chewing on his favorite ropes, and taking naps. He's very affectionate and loves to give the boys big hugs."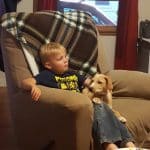 VINCENT
"We love Vincent. He is a smart dog, obedient, calm for a puppy, and great with the kids and cat. Hope his brother finds a forever home soon. If he is anything like Vince, they will be blessed to have him. Thank you for all you do and thanks to the staff and volunteers at the Tulsa SPCA."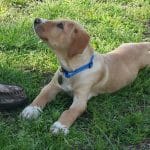 KOOPER (AKA TORETO)
"Things with Toreto are working out just fine. We have changed his name to Kooper. Our other dog Greta finds having a puppy around a bit annoying,  but she is coming around.  Kooper is learning about the cats, and even forming a sort of friendship with one of them. (the crazy one. Lol)  She lets Kooper chase her around the yard, and looks back at him puzzled when he gives up. It's cute to watch. He is quite the character. Thank you so much for all that you guys do."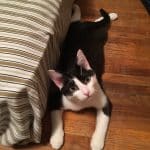 KINGSTON
"I just wanted to send an update regarding Kingston. It took him about 5 minutes to get adjusted, and ever since he's been treating our home as if it's his kingdom. He been extremely lovable, and EXTREMELY playful. He loves meeting new people, and he loves cuddling up with us in bed. He hasn't given us any problems, or shown any difficulty settling into our home. He loves to run from one end of the house to the other, so if you hear galloping, that just him doing his laps. We love Kingston so much, thank you so much for allowing us to welcome him into our home!"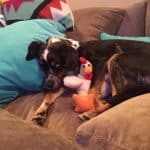 RINGO (AKA RUGER)
"Pawsitive Pupdate: we adopted Ringo (formerly Ruger) from the Tulsa SPCA a year ago on Sunday. He has been the greatest addition to our family! He goes everywhere with us, loves to play with his 3 favorite toys (Gator, Chickey and Lambey) and loves playing at the dog park! We are so thankful he was brought into our lives and he will definitely be getting an anniversary doggie cake on Sunday! Thank you for all you do❤?"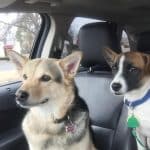 AUSTIN (AKA CALVIN)
"Hello SPCA. I adopted little Calvin last Saturday at Pet's Mart and wanted to give you an update. His new name in Austin. Austin is doing very well and really has adjusted to his new surroundings and with his new sister Molly. We are very happy to have him in our home. Thanks again everyone for a great staff during the adoption process!"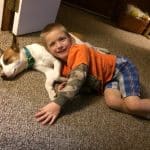 GALAXY
"Galaxy is doing great!  She has made my boys so happy.  She plays with them and loves to hug and be hugged. The day we brought her home, my son was laying on her watching a movie.  She was sound asleep until she heard me sneaking up to take a picture."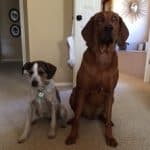 BANDIT (AKA FESTUS)
"I wanted to update you on the addition of Festus (now named Bandit) to our family.  He is the sweetest little thing, and he has been such a fun addition to our family!  Bandit loves playing with our other dog Murphy, but when they're not playing together, Bandit is following his humans around, cuddling up in his bed, or running around outside. We have been working really hard with Bandit on teaching him to obey commands and knowing his own name.  He and Murphy get confused with who we're giving commands to, so name recognition has become something we work on daily. He is definitely an energetic little ball of fur, but he has already come so far in the short amount of time that we've had him.  We are very thankful that we found him, and we're so happy he is part of our family now – he is definitely well-loved!"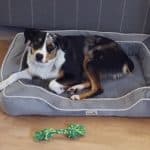 BOOMER (AKA WIZZ)
"On December 19th Wizz and 2 other Tulsa SPCA dogs came to Bishop Kelley High school to help relieve our stress about the approaching finals. When I (Abbie) went to see the furry friends I did not expect to meet such sweet dogs, epically Wizz. Despite all the commotion in the Commons area he was calm,cool, collected, and eager to snuggle. He stole my heart that day. I persuaded my parents to fill out the adoption papers for him that same week on Thursday after my mom meet him. Then we brought him home.
Since he's come home we've renamed him Boomer Watson but we call him Boomer for short. From what we can tell he loves his new home. He has his favorite toy, a plush snowman nicknamed Snowy, with him all the time. He's super sweet and is all around the best dog we could have hoped for. He's been learning some tricks and once he masters those we think trying out agility training might be good, epically since he's got the most energy in the family. He likes going on walks and exploring new places like my barn."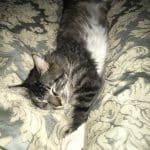 MAGNUM
"I wanted to send some pictures of our new family member, Magnum, adopted on New Year's Eve 2016.  He's settling in perfectly with our family! He gets along fabulously with our 2 dogs, he adores our children (which my husband and I can't believe), and he loves getting in the sink when the water is running. Who knew?!?
Thank you for allowing us to adopt him. We hope you have a very Happy 2017 filled with lots of adoptions."
BRANSON
"We are thrilled to have Branson be a part of our family. He settled in quickly. We took him to Petco and he picked out his own toys.  I even tried to get him to pick something different but he was pretty set on his first choice. We will be enrolling him and us in a obedience class soon.  He is such a wonderful loving dog, we feel like we are the blessed ones to have him be a part of our family."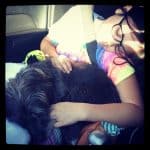 BOB
"Hello! We adopted Bob back in September. He is doing GREAT! We love him so much, and he has filled such a huge hole in our hearts ? He LOVES his toys! LOL. Santa brought him a toy and he has carried it around all day."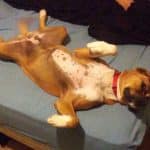 SHE-RA
"I adopted She-ra a couple of months ago. She is a wonderful addition to our family and is very smart and protective, but other times she can be such a baby. She really loves being an inside dog, and I think she loves the car rides to the park than the park itself. She was labeled as cat/ dog aggressive, but has made many friends with nearby dogs and even cats from next door. Best decision we ever made."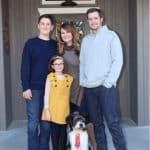 RIVET (AKA BEETLEJUICE)
"We wanted to update you guys on formerly, "Beetlejuice," now "Rivet." He is doing great and he is a busy busy boy! He loves to play with the kids. He has not had any potty accidents and was crate trained from day one! He's awesome and super sweet. His favorite thing to do is go on walks/runs. Thanks, again!"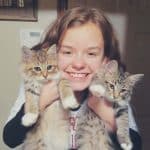 BO & LUKE (AKA SPOOF & LAMBERT)
"We adopted brothers Spoof and Lambert last weekend. We have renamed them Bo and Luke. They settled in very quickly and have already given my daughter Mabrey, my wife Stacy, and I hours of entertainment. They are so playful and loving and seem to love our home and their new family. Thank you again for everything and God Bless you all at Tulsa SPCA."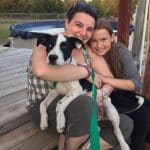 RADIO
"Radio is doing great! He is getting used to having lots of room to run. He's curious and very affectionate. We are all thrilled to have him as part of the family. Thank you again for helping us to bring him home!"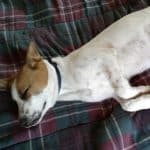 RUSTY (AKA ROY)
"Rusty (formerly Roy) seems to have settled in. You all said he is a Blue Healer mix. Well, this cow dog loves his 160-acre homestead! His schedule: Morning: Go to work with dad; Afternoon:  Torment cows; Evening:  Chill. Thanks SPCA, John, and everyone who helped!"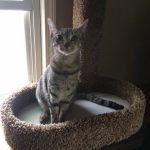 HENNESSY (AKA RAIN)
"I wanted to give you a quick update on Hennessy (former name Rain). She is doing extremely well and has made herself at home. She has already lined out the boys and is enjoying all the love and playing. She is such a wonderful little lady. Thank you for all you do!"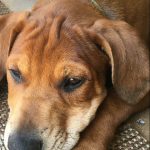 DASH
"Dash is very smart and a fast learner! He's pretty much potty trained and waits by the door when he needs to go. We are trying to get him well socialized with people and other animals so he goes everywhere with either me or my husband.
He's met so many people and other pups in his short time with us. He's been to our home obviously, we've had friends stay over and bring their big Labradoodle. Dash has been to our local pizza place and hung out on the patio with all of our friends, he's been to my moms house and met her dogs, he's been to Stephens parents house and met their pugs, and he was in our wedding last week! And now he's on our honeymoon with us in Taos, NM!
He LOVES hiking! He chews quite a bit so we've loaded him up with bones, squeaky toys etc because he chewed through his first collar, he chewed our friend Charlie's phone charger, and he's chewed through both his food and water bowl so we need to get metal ones. Also, we changed his name to Dash and he has lived up to it! The other day he found the perfect opportunity and "Dashed" into a five star restaurant and ran through about four different conjoining rooms while me, my husband, and several workers chased him until he couldn't go anymore and reached the back of the bar. Everyone thought he was sooooo cute, though. Even the restaurant goers so nobody was really worried about it! LOL"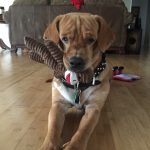 HOSS MOSES HOOD
"Hoss Moses Hood was adopted on October 1st! He's starting to settle in nicely! His potty schedule is a little hard to follow, but we are working on it! He's too scared to go on a car ride still but I think he will be ok with it soon enough… So far, he seems to love his new home. Of course, he still has his monkey, plus a couple new ones haha! Here are some pictures. Thank you again!"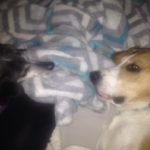 JEWELS
"I am Jewels, and I was officially adopted on October 6, 2016. I wanted to let u know I ? my new home! I ? my sissy, Doxie Gretal, soooooo much! As you can see, we enjoy napping together.  My mommy & daddy love having me around, too! They take me on daily walks, brush me everyday, and my absolute favorite thing is going "bye-bye!" in our car.  I'm starting to be more playful and love to have fun, but I'm always ready at the end of the day to snuggle up and call it a night!"
? Jewels?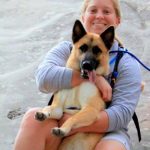 HAZEL (AKA LA GERVAIS)
Just sending an update! Hazel (formerly La Gervais) is doing great! She's very smart, loving and highly trainable. She loves to go swimming at the lake and hiking. She also loves to play at the dog park and gets along great with her brother Bubba. At the end of the day she loves to snuggle. She ended up being house trained and mostly crate trained when I got her which was great. I was a little worried when I first got her because she came from Louisiana and had only been at the SPCA a few days, but she turned out to be a great dog and I couldn't be more happy that I adopted her.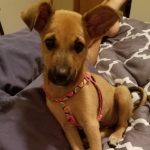 MILA (AKA ZENA)
Just wanted to follow up and give an update on our girl.  We renamed her Mila and she now comes by name.  She is a very curious, playful and cuddly girl.  She is very smart.  She has learned to sit, lay down and we are just about done with potty training.  She is probably the most curious dog I've met! Anything she can get into, she does.  She follows her nose and likes to catch bugs and eat them yuck!  She is doing well and is a very happy dog.   She fits perfectly in our home.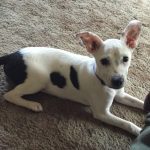 ROSIE
Just wanted to update you on my little furry friend, Rosie! She is already very spoiled. She is settling in well, and she has already picked up on a couple of commands in sign language such as sit and stay. She and Oscar are getting along well; however, she runs him until he cant's run anymore. LOL! She is doing awesome, and I am so glad Rosie is a part of our family. Thank you guys so much for all you did!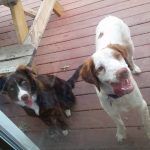 BUDDY (AKA ROWDY)
Rowdy's new name is Buddy! He's doing really well.. he gets along great with cats, dogs and other people. Also, Buddy figured out how to open the sliding glass door the other day (he's really smart).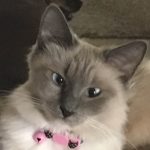 MAGNOLIA
We are so happy to have Magnolia. She is working out great! She has one of the best personalities I have ever seen. In a day or two our two dogs had accepted her and our other cat is getting used to her. She is just as cute as can be. Glad we can give her a good home."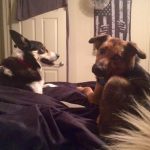 COWBOY
I wanted to give you and the SPCA an update on Cowboy, who we adopted August 9, 2016. He is fitting in perfectly with our family! He loves playing tug of war and wrestling with his new buddy, Callie. He has made himself at home, but we wouldn't have it any other way. I would like to thank you and your staff for helping us bring this guy into our home!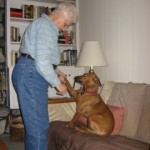 ANNIE
Today is the one year  anniversary of Annie being with us. She is not the frightened timed dog that arrived a year ago. She belongs here and if you don't believe it just ask her. The couch is hers and she takes full advantage of it but she doesn't get on any other furniture. We really enjoy having her with us. She loves the car and wants a ride every time we go out.  She is our dog.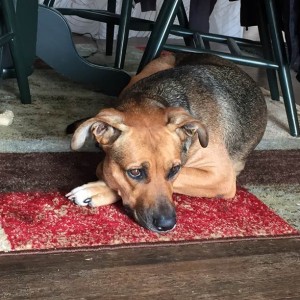 BONNIE
"I'm writing you to let you know that after three months, Bonnie has really settled into her new home. She had a short adjustment period, being out here in the country and having plenty of wildlife to make her a little crazy, but she's really loving it now. It turns out she is fully housebroken and crate trained and even knew most of the basic commands! She has quickly become a member of the family and everyone that meets her absolutely loves her!"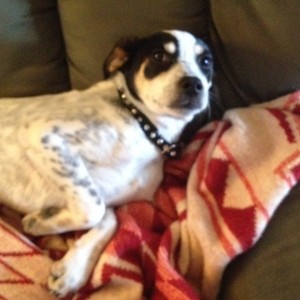 HORNS
From Horns-
"I really like my new place and my new companion Wylie. It took a few days for Wylie to warm up to me, but he likes me better everyday now. Thank you guys so much for all you did for me while I was there- I'm doing good here too and wanted to tell you hello."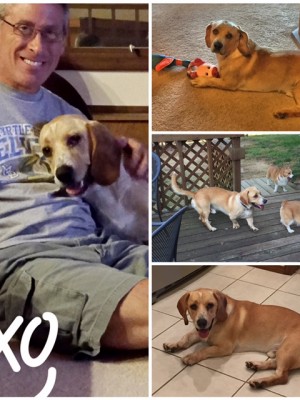 WALLY
"I wanted to update you on Wally. I met Wally at the SPCA Dog Walking event at Guthrie Green, where I had volunteered to walk the dogs over lunch. A volunteer told me that Wally had been with the SPCA a few months and had sisters with him who were adopted earlier.
Wally came home a few days later, after meeting my husband, and meeting our corgis to ensure they would get along well. He is doing great at home, playing with his new friends, enjoying toys, air conditioning, and lots of belly rubs.
Without the dog walking program, I would have never met Mr. Wally. I wasn't looking for another dog, but when I met Wally, I knew he was meant to be with our family. Wally has brought fun and excitement to our corgis. He absolutely warms my heart when he lays on his back and let's his floppy ears fall to the ground. "