In Remembrance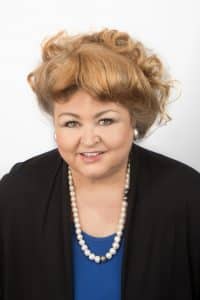 Yesterday was a terribly sad day, not just for our agency but for all animal advocates in the area.  We received news that our long-time board member and friend, Faith Orlowski passed away. Faith's obituary can be read here.
Many rescues in the area are familiar with Faith because she helped obtain their nonprofit status and because she was a tireless and outspoken advocate for animals in our community.
The Tulsa SPCA as an agency will not be the same without Faith.  She worked tirelessly for us on ANY project and was instrumental in the success we've seen.  Her legal expertise helped us navigate many needs and her knowledge of animal welfare issues and common sense helped us with countless others.  Her leadership and involvement with the Tulsa SPCA has had a lasting impact on the fabric of our agency.
On a personal level, when I came to animal welfare from a different industry, Faith was one of the board members who went out of her way to help me acclimate.  She told me, "Come talk to me any time," and I took her up on it.  She would close her door and I could get all the frustrating things off my chest and she would sympathize, sometimes tell an even worse story so I'd know progress was at least being made, and then she'd help me talk through a path forward.  She quickly became not just a board member but a friend.
Several years ago I had a family crisis.  Faith called and said I'm here, how can I help, anything you need.  That was who she was to her friends but also to anyone she saw in need, particularly anyone she thought was being taken advantage of or who needed an advocate – and animals were at the top of her list.  Faith had a larger than life personality and the most fabulous laugh that would fill up a room and I have spent the last 24 hours feeling a little lost knowing those are gone from the world.
Both I and the Tulsa SPCA will forever be grateful she chose to share her time, her joyful spirit and her wisdom with us but we will miss Faith enormously and know her legacy will live on with all who knew her.  In honor of that legacy, we are working on plans to install a tangible reminder of Faith's spirit and impact at the Tulsa SPCA and hope to share those plans soon.
Mindy Tiner
Executive Director
Tulsa SPCA