AND THE TULSA SPCA PAWSH PALACES
PEOPLE'S CHOICE AWARD GOES TO…
FANGSWORTH HOUSE
Architect: SGA Design Group | Builder: Stava Building Corporation | School: Christa McAuliffe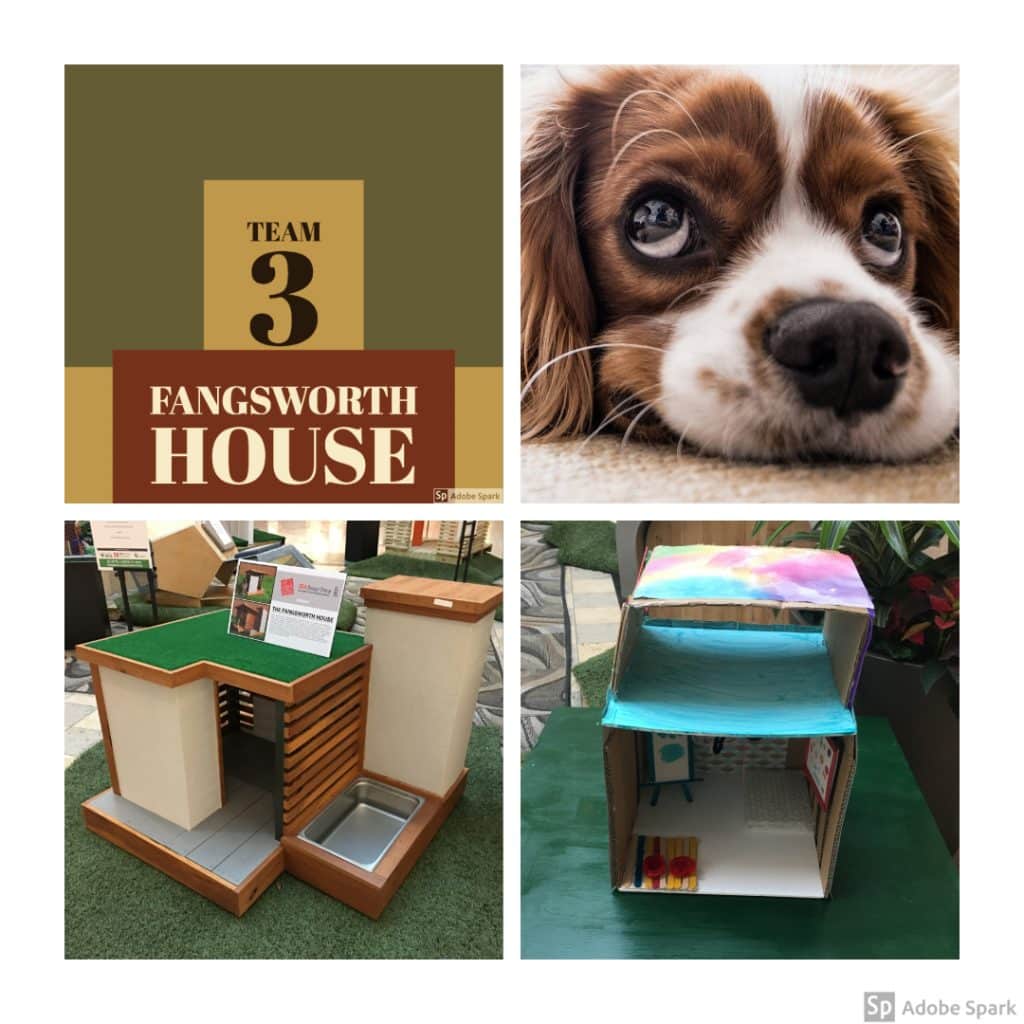 2018 AWARDS AND TEAMS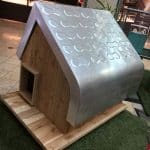 Award: Most Structurally Sound
"ACE"​
W Design and Miller-Tippens Construction Company
Ellen Ochoa Elementary School (Union Public Schools)
"Barkminster Fuller"
TriArch Architecture and Builder's Unlimited Inc.
George F. Boevers Elementary School (Union Public Schools)
"SR-Purrfect!"
Sparks Reed Architecture and Interiors​Nabholz
Mark Twain Elementary School (Tulsa Public Schools)
"The Adaptable Murphy"
KKT Architects and Crossland Construction
Roy Clark Elementary School (Union Public Schools)
"The Fold"
Ambler Architects and John Hallaway Construction
Jarman Elementary School (Union Public Schools)
"The Mod Pod"
Freese Architecture and Rupe Helmer Group
Thomas Jefferson Elementary School (Union Public Schools)​
A big thank you to all who voted for the PAWsh Palaces People's Choice Award. Your generosity will help the Tulsa SPCA fulfill its mission to improve the lives of dogs and cats, and their human companions.
Also, thank you to our sponsors who supported the Tulsa SPCA PAWsh Palaces event.
Barbour Family Foundation – Guild Hall Level
Trust Company of Oklahoma – Tower Level
Movin' the Chains – Courtyard Level
Williams – Courtyard Level
The Williams Family – Courtyard Level
Bluestem Escrow & Title – Courtyard Level
Guy & Darla Nightingale – Courtyard Level
Imogene, Cricket, Layne & Sweetie Rogers
WHAT IS PAWSH PALACES?
The PAWsh Palaces competition is a partnership between the Tulsa SPCA, the American Institute of Architects (AIA) and STEM programs in Tulsa area schools. This event celebrates great design, the education of students and pet adoption through the Tulsa SPCA.
The Tulsa SPCA and the American Institute of Architects (AIA) joined forces to raise the roof on dog house and cat condo design, showing off the skills of our talented architects, builders and designers.
We then partnered with the Tulsa Regional STEM Alliance (TRSA), giving students to opportunity to make prototype dog houses and cat condos. The top school teams will be displayed with the AIA entries from November 2 – 18, 2018 at Woodland Hills Mall. The top three schools will win monetary awards of $1,000, $500, and $250 respectively.
While the dog houses and cat condos are on display at Woodland Hills Mall you will have the chance to vote for your favorite PAWsh Palace, as well as being placed in a raffle to win that design! Every $5 vote gives you the opportunity to win the dog house or cat condo of your furry friend's dreams. Voting begins on November 2 and concludes at 3:00 P.M. on November 18. You can vote on site at Woodland Hills or online at www.tulsaspca.org.
The People's Choice Award is based on the public's voting.