Sammy Fund
The Sammy Fund is used to provide medical care and services to animals in our care that have exceptional circumstances.
By donating to the Sammy Fund, you are making sure we are able to care for every animal to ensure they lead a happy and healthy life. Animals like Bosco and Romeo…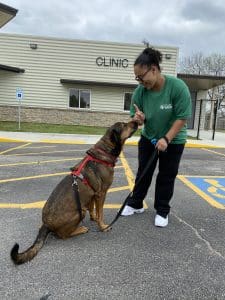 Bosco 
Abandoned by his family at a local shelter, Bosco was heartworm-positive when we rescued him. Heartworm disease is a serious disease that results in severe lung disease, heart failure, other organ damage, and death in pets, mainly dogs. It is caused by a parasitic worm called Dirofilaria immitis. The worms are spread through the bite of a mosquito. Treatment is expensive ($400-$1,000), time-sensitive and takes about a year. Protocols for treating heartworms often call for the use of multiple medications including several injections to kill the adult heartworms, doxycycline and prednisone taken orally to reduce the chances of unwanted side effects, and heartworm preventative to kill the juvenile heartworms and prevent further infection. When a family adopts a Tulsa SPCA dog who is heartworm-positive, the agency treats the infection free-of-charge until the heartworm is eradicated.
Romeo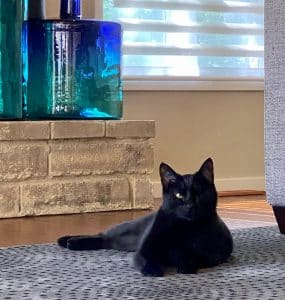 From the first moment he arrived at the Tulsa SPCA with his eyes nearly swollen shut, Romeo was purring and constantly soliciting attention. Romeo had severe eye infections in both eyes when he and his brother were surrendered to a local shelter. His left eye had been injured and remained unattended for such a long time that it was a constant source of infection and discomfort. Because of the injury and infection, the Tulsa SPCA veterinary surgeon removed his left eye. Romeo's right eye had an ulcer and conjunctivitis and upon examination, the Tulsa SPCA vets noticed that part of his eye lid was missing causing hairs to rub on his eye. A procedure was performed in an attempt to correct the margin and save his remaining eye.
Donate to the Sammy Fund