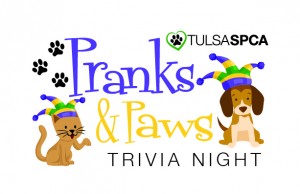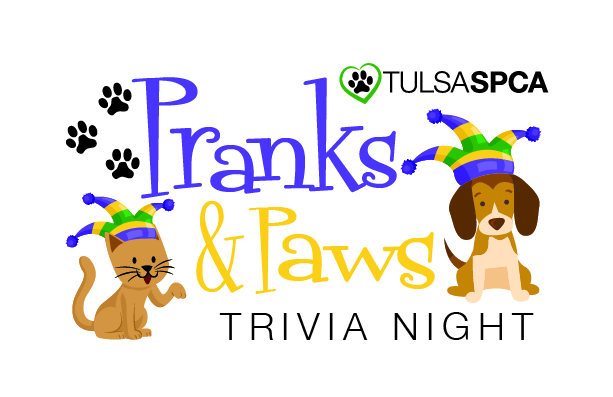 Cuddle up with your furry friend and join us from the comfort of your home for Pranks and Paws Trivia Night on April 17 at 7 PM. Enjoy a fun-filled night of trivia with your friends while supporting homeless dogs and cats in Tulsa!
The week prior to the event, you will have the opportunity to participate in a silent auction, wine pull and restaurant gift card pull. The night of the event, we will have several exciting rounds of trivia and a live auction! As you know, funds raised during our events are crucial to helping us fulfill our mission of saving the lives of dogs and cats in Oklahoma.
Still have questions about the event? Visit this link for our FAQs or email giving@tulsaspca.org.
DATE:  April 17, 2021
TIME:  7pm
WHERE: Online – details will be sent with ticket confirmation
SPONSORSHIPS: 2021 sponsorship opportunities coming in January.
TICKETS: $40 per person. Purchase your tickets below.
Donate to the Tulsa SPCA today!
It is that time of year when generosity towards the Tulsa SPCA benefits both you and the organization.